PV Solar Systems by:
Ball's Machine &
C. M. Wilson Inc.
Ball's Machine is a Machine Shop located near Asheville N.C. with a 40,000 sq ft facility. Ball's Machine has been in business for 35 years specializing in machining, design and fabrication of various electromechanical systems. C. M. Wilson Inc. is a local Electrical Contractor in business for 8 years. The father and son owners are both electrical engineers (BSEE). Together they have more than 50 years experience in industrial and residential applications.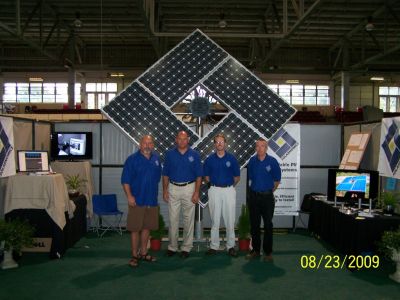 A look at the Solarnomics facility:
Solarnomics Facility
Loaded ?
Image X of Y
|
« Previous
|
Next »